ATENCIÓN: ¡SPOILER ALERTS!
We're seriously obsessed.
When finally – after having survived those 10 long months without watching Game of Thrones (wouldn't it be great if the writers somehow had the ability to accelerate the process!) –  we all meet on Mondays (Australian time) to see each new episode, all of us – young and young at heart, critical minds and softies – we share true tears of emotion.
Alright, I might exaggerate a little.
But no, really, we are passionate about a well-crafted work of art.
And that's why I decided to turn on the heater because "Winter is coming!!" and start writing about one of the best series in the history of the enchanting little box.
Keep on reading!
---
So, are there any copywriting questions that can be asked and learned from Jon Snow, Sansa, the Mother of Dragons and all their compatriots?
Plenty!
01 "You know nothing, Jon Snow" (Ygritte)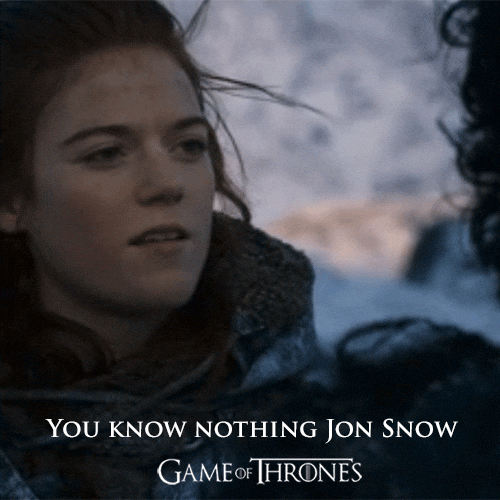 Many forget that whoever reigns today in the digital world could tomorrow easily be subjected to a " walk of shame" very much like the one poor Cersei endured stoically.
That is, if we are lucky.
Nothing lasts and everything has the potential to be improved upon.
That's why we all must start from the understanding that what we know today about copywriting, digital content, digital commerce, social networks, etc. can very easily become totally irrelevant in a heartbeat.
All those formulas, templates, infallible ingredients a lot of people swear by today, tomorrow can (and probably will) burn in the bonfire of change.
And, us with them.
So, be humble, Jon Snows of the virtual realm.
Be very humble.
02 "When you play the Game of Thrones, you either win or die" (Cersei Lannister)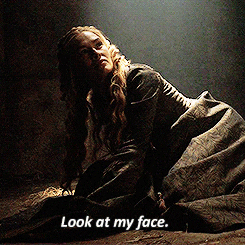 In the game of digital marketing and ecommerce, your competitors can be as oppressive as the cruel reign of the Lannisters.
Today you are the undisputed monarch in Google…
Tomorrow you make a simple mistake and your head rolls mercilessly through the bleak streets of the digital King's Landing.
That's why you need a group of courageous copywriters and creatives to protect you from life or death situations in this volatile and competitive environment.
Who are these bold warriors who would cross oceans for you?
SEO, Copywriting, Web design, and Branding.
Treat them well…
Make sure they remain harmonious…
That they invest all their efforts to make you win and retain the first position in Google's ranks…
That they sell for you…
And that they protect your "honour" and reputation in all domains of the interwebs.
Your life depends on it.
03 "Hodor"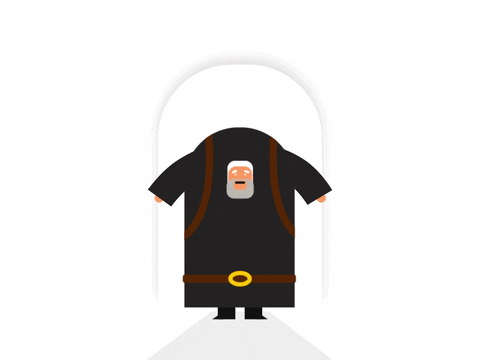 We all have a mission.
Ours is to help you seduce your clients over and over again with persuasive, informative and enchanting words.
Yours is to blow your customers' minds with incredible immersive experiences in your escape room!
And to make sure your customers wait for one of your new escape room experiences with as much anticipation as we do Game of Thrones!
There are as many missions as people or businesses.
As you recall, Hodor's was to hold the door so that his good friend Brand could flee from the terrifying zombie like White Walkers.
The difference between us and the good Hodor is that our mission and our unique sales proposition is very clear (or so it should be!).
The poor giant, didn't.
He went through life articulating a single word without knowing that, in fact, that word summed up the essence of its existence in this cruel planet.
Hold the door
Hold the door.
Fortunately, you don't have to hold any door…
But you do have to do everything in your power to translate the magic of your escape room experience in all your communications, digital or not.
Try to bring your mission to the forefront of your business…
Try to underline that differentiating element that makes your potential clients decide on you instead of the many other escape room businesses in the city.
Is it the totally immersive environment in your escape room?
The power of your stories?
The use of virtual reality?
Do you offer other enticing elements like food and beverage, for instance?
Whatever it is, make sure you translate it in well-crafted words and you shall see that flow of clients that you crave for in your business.
(BTW, thank you, good Hodor, for your copywriting lessons and for all the sacrifice you have endured during your life on TV).
04 "Information is key," Lord Varys to Tyrion Lannister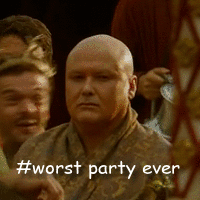 "Information is key. You have to know your enemy's strategies and strengths. You have to know which of your friends are not your friends. "
How wise is the damn eunuch!
Always be vigilant! So true!
On the one hand, study and analyse your digital "enemy".
And always walk one step ahead of him or her.
On the other, don't forget that keeping yourself informed about your customers is as important or even more, than having your enemy under control at all times.
We, at Coco Station, are completely and utterly sure that they key to a truly persuasive text is to know how to connect with your potential clients.
As simple as that.
Whether you put a number seven or not in the title of your blog post, it might help you attract him or her.
Or it might not.
But if you know for sure what the client is looking for:
What he/she needs.
What he/she fears.
Their expectations
Their motivations.
Their habits.
Their sense of humour.
The tone of voice in which they usually speak, etc.
It will not be difficult for you to establish an emotional connection with that person that is so important to you.
It's a bit like if the wonderful Tordmund, the great leader of the Widlings, finally went on a date with Lady Brienne but ended up spending all their time together talking about him and his exploits without paying the slightest attention to that special person in front of him.
Imagine the reaction of the great medieval fighter.
A disaster waiting to happen.
The copywriting lesson we get from the flourishing romance between these two screen giants is this:
The goal of any copywriter or escape room owner wanting to write his or her own digital content should be to get readers to read their articles not only because they have aroused their curiosity with unexpected words such as "hidden power", "hypnotise", "sexy", or by placing the number seven at the beginning of the sentence…
But because he or she is connecting emotionally with that person…
He or she is resolving one of their problems…
Or doubts…
Or needs…
And because he or she identifies with the tone of voice used in the text.
His or her sense of humour.
His or her references…
Your primary objective must be to establish an emotional connection with the reader and create a dialogue with him or her.
Obviously, you can't do that without knowing the public you write for in depth.
Based on that knowledge, it's a lot easier to offer creative, informative, highly legible texts that connect at an emotional level…
Texts that are adapted to the digital environment and that seduce both potential customers and Google's robots.
That's the key to your digital content.
So, leave the copywriting formulas aside for a moment.
And the templates.
You are a creative soul.
Let it show.
Let all that inventiveness that you've put in practice when developing your escape rooms translate into smart, persuasive and creative words that entice your customers!
Don't trust magic formulas!
There are just too many variables that come into play when writing digital texts!
What other copywriting lessons can we learn from the characters that keep us glued to the screen every week?
Patience and perseverance.
To succeed in any business takes time.
The world of escapism is no different.
But in the end, your perseverance will be rewarded, as it was Sansa's when she finally met her brother John Snow.
Must admit it! Tear-jerking moment to the max!
So, what are your options then?
1.       You can teleport to Coco Station and bathe yourself in our fountains of creativity to start writing truly smart and captivating texts that do justice to your games!
2.       If you are not too keen on having your atoms travel across millions of light years, let us help you 🙂  We are the only digital communication and marketing agency specialised in escape rooms.
Can't wait to learn and tell your story!