SPOILER ALERT!
If you haven't yet watched Avengers: Infinity Wars, please skip to What's a Sales or Landing Page
and why does your escape room business need one! 
---
Wow! And what a bang it was!
Thanos left us all flabbergasted and imploring to some (any) almighty being not to take Star-Lord and the Guardians of the Galaxy from us!
Not them!
Cant' believe that he mercilessly annihilated half of the Marvel universe!
Sure, it took him his time to gather all the infinite stones, but when he finally had the five of them in his possession all it took was a snap of his fingers to cause an apocalyptic bang that sent our beloved superheroes to who knows where.
And no, we're not saying that the goal of your landing or sales page should be to exterminate the population!
But, it certainly does have to resonate strongly with your escape room's business target audience.
Very strongly.
But how will I cause such an impact?
Words.
Structure.
Design.
The infinite stones of your landing page.
But first:
What's a sales or landing page and why does your escape room business need one?
Focus.
It's all about the focus.
In a landing page, your customer doesn't get distracted with sidebars, menus, blogs and other services.
In a landing page, every single element is carefully designed to guide your customer with each of its elements towards your goal: to book your new escape room, for instance.
Imagine that you've invested a fortune in creating a totally unique universe and you are about to open it to the public.
Fourth (or fifth!) generation challenges, technology, ambiance, story… you've got it all!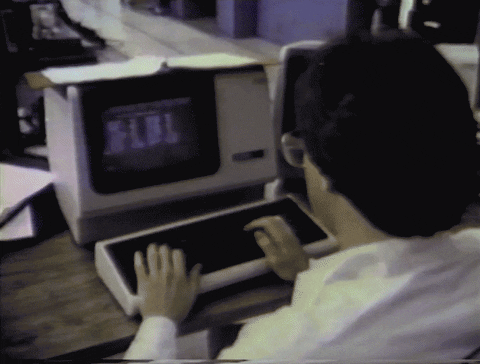 A landing page will showcase all those elements and we'll multiply your customers' interest in that particular new product.
We can talk about your great other escape rooms at some other time.
Now, what you really want is to tell the entire world about your latest pride and joy!
Of course, that landing, alone will not reach all its potential!
But if you promote it with some smart digital marketing strategies, your bang will be louder and much more effective.
So remember, having only one objective minimizes your user's chances of being distracted.
We're looking for a conversion.
We want an action to take place.
If we distract them with other stories it will not work.
But is it really worth the effort?
Do you really need to create a landing or sales page for your escape room?
Yes, it is.
And yes, highly recommended.
Being so focused, a landing page allows you to convert a much larger percentage of visitors.
By having all the information they need on a single page and a clear display button that tells them BOOK YOUR NEW ESCAPE ROOM EXPERIENCE NOW (for instance), the chances of doing what you want them to do increase considerably.
And while it's difficult to say "this is what the anatomically perfect landing page looks like" – because there's such a variety of public, offers, objectives, approaches, niches, perceptions, etc. – there are a number of common elements that characterize successful landing pages.
And by successful, we mean landing pages that achieve their objectives and surpass them.
What are they?
Infinite stone number one of your new escape room's landing page: Your Words.
1.       Don't assume that visitors know you or your escape room business
Nothing.
Don't assume anything.
Repeat this mantra:
"I am nobody and the world does not know what I offer" (but only for this purpose 'coz it's terribly depressing!)
Starting from there, you need to write everything that a person will need to establish an emotional relationship with you and your new immersive adventure and take the action you want them to take.
Everything.
Wow!
Yes, but don't worry.
Step by Step.
Generally, I'd recommend clients who are not in the escape room business to start by framing the problems their clients face.
Problems first, your solutions later.
But you are different.
As an escape room or virtual reality arcade (or any other sort of immersive adventure) owner, you and your customers are different and need a different approach.
Your story is your best asset.
Your story is your point of difference.
So, transport them to the world you've created!
Have them immerse themselves in that wonderous experience from the minute they reach your landing page.
Envelop them in the magic of the story and the challenges that await them!
And do it clearly.
Don't let any questions pop up in their mind.
Just magic and clarity.
Tell them a story that guides them through the page and ends in the action you want them to take.
The famous AIDA formula of copywriting can still be applied to escape room's landing pages.
Check it out!
A – ATTENTION
I – INTEREST
D – DESIRE
A – ACTION
Ø  Start by capturing their ATTENTION with your words. Awaken their curiosity so they're keen to continue reading.
Ø  From there, you develop their INTEREST in your new offer until they reach that key point where they begin to convince themselves that your new escape room could have a place in their lives.
Ø  At this point, you start "toying" with their DESIRE, to the point that they want nothing less than booking your new escape adventure!
Ø  Finally, you encourage them to cross the "point of no return" and take that ACTION you want them to take: BOOK YOUR NEW ESCAPE ROOM EXPERIENCE NOW!
 2. Offer them R.O.T.I.
Return on Time Invested.
That is, keep in mind that visitors who reach your landing page are investing their time in you.
And you have to reward them.
This is what your reader thinks:
I am your potential client, I might be interested in what you present, but my time is limited. Tell me what I need to know. Tell me right away. Don't make me look for it. I'm here because I want an amazing time in an escape room. Tell me how you are going to provide that in a way that it's different to others. "
That's exactly what you face.
So keep it in mind at all times when you're writing your landing copy:
AVOID CLICHÉS.
AVOID SUPERFLUOUS WORDS WHICH DON'T CONTRIBUTE ANY VALUE TO THE LANDING PAGE.
SAVE YOURSELF THE SUPERLATIVES THAT ARE UNPROVEN AND DISHONEST.
Escape rooms' clients are very savvy.
Don't forget it!
The proof is in the pudding.
Include testimonials from satisfied customers.
Don't have any yet?
No worries!
You will soon but for the time being be true, be focused and be fair to your escape room by translating your amazing story to the digital world!
3. Take the blank sheet test
Ask yourself:
If I wrote the headline, subtitle, or the first paragraph of my landing on a blank sheet of paper and gave it to a stranger on the street, would they understand it?
That's the blank sheet test.
Nothing special.
But it reminds us that the text we place above the fold – the most visible copy – must be understood by our clients without giving them any kind of context.
For example, imagine that you find this text on a page:
"Lighter. Stronger. The H1. "
I beg yours?
The H1?
This text, printed on a page and accompanied by a huge image, could work.
In an email, in a tweet or in another fragment on its own, it's a mystery.
Unless you're Apple.
But if you add a word to it, everything changes:
"Lighter. Stronger. The H1 Helmet. "
Even better:
"Lighter. Stronger. The H1 Bicycle Helmet ".
You see: clarity.
Smart, beautiful clarity 🙂
Infinite stone number two of your new escape room's landing page: Structure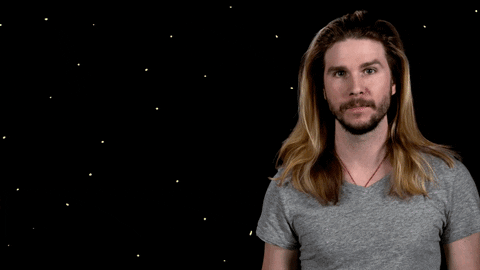 In your new landing page, every element is as important as the next.
And each one of them has a clearly assigned function and place.
But sometimes we tend to give the poor headline too much responsibility.
We want it to:
• Transmit our Unique Selling Proposition,
• Convince our readers to book our escape room,
• Summarize our offer,
• Include the right keywords, etc.
Let's be realistic!
The main function of your headline is to draw the attention of the visitor and try to create sufficient curiosity to have them keep reading.
But, if you release the headline of such responsibility and distribute functions properly so that all the elements do their job properly, you will have a much more efficient landing for your escape room.
So, what is the function of each element?
Ø  The headling: it has to keep visitors in the landing.
Ø  The subtitle: same concept but you take it a little further, before directing them to the rest of the text.
Ø  Image/s: we want images that transport them to the world you have created.
Ø  The main text: it directly support the objective of the page, telling your story and highlighting the uniqueness of your escape room business.
Ø  Testimonials: turn the doubtful into believers J
Ø  Form: to be filled out at all costs!
Ø  Button (call to action): to be "clicked".
Imagine that the elements of your web page are workers in an assembly line. Each of them is responsible for its function.
Every job has to be done perfectly for the chain to work.
If only one of them is slacking in any way, the rest will not be able to do its job and the whole thing will fall apart.
If you manage to optimize each of these elements to have them play their unique role as efficiently as possible, you'll have created a clear and deliberate path for your potential clients that will direct them towards your conversion goal.
And that, in addition, will make your user experience flow perfectly.
Infinite stone number three of your new escape room's landing page: Design
Your branding, everywhere!
Don't confuse your customers!
If you have invested time and money in developing a brand identity for your escape room business, flaunt it!
And if you haven't, we highly recommend you do! (and I'll tell you why in this article).
Make sure you showcase your logo, your colors, your fonts, the style of your images, your icons, all the design elements that make up your brand's DNA.
And make sure they look perfect on your customers' mobile devices mini screens.
And here you have it!
The three infinity stones of your escape room business' landing page!
Do you have a feeling it's going to be impossible to find the three of them and have them blast your new escape room's story far and wide?
Don't have time to go looking for them in this infinite universe?
Wouldn't have a clue where to start your search?
Leave it in our hands!
Teletransport yourself to Coco Station now and let us help you create the most jaw-dropping landing page in this galaxy and beyond!